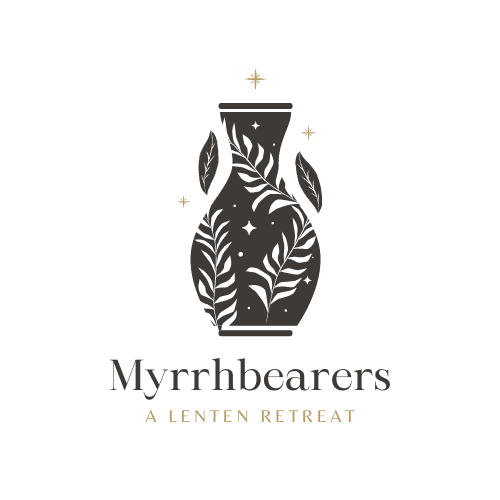 Myrrhbearers: A Lenten Retreat
"A myrrhbearer is anyone who is willing to bring comfort and solace to another. These women challenge us to leave our security and to put aside conventional thinking and rules in order to care for one another."
— Sister Catherine Ward, I.H.M.
This Lent, join us to explore the stories of the Myrrhbearers: the women and men who cared for Jesus at his death and burial—and the first to discover the empty tomb.
From Mary Magdalene to Joseph of Arimathea, the Myrrhbearers teach us how to offer to God all that we have and all that we are—and how to receive the joy of the Resurrection in return.
This Lenten retreat will combine prayer, Scripture, reflection, and discussion (plus a new way to pray with the icons of the Myrrhbearers).
The retreat is virtual, coming to you in the comfort of your own home, to fit into your own schedule. The Myrrhbearers e-book gives you a complete retreat guide plus a prayer companion through all six weeks of Lent.
Together we'll pray through the season of Lent, to draw closer to God through the stories of Jesus' closest companions.
Join us from March 11-14, 2021, to gather together in the heart of Lent.
The Myrrhbearers Retreat is perfect for you if:
- You're drawn to dive deeper into Scripture
- You're longing for more peace right now
- You've been frustrated in the past & "given up" on prayer halfway through Lent
- You want to try praying with all 4 Gospels but don't know how to start
- You love to connect with others who are following Jesus
- You want the ease of making a retreat at home
The 4 online retreat sessions will run daily from March 11-14, 2021, at 7:00 pm CST each evening.
Each day of the retreat, we'll gather on Zoom for 1 hour. All links will be sent to participants via email, and sessions will be recorded if you're unable to join live (or simply want to listen again). 
Together we'll explore one story from Scripture each day, reflect on what it means for our own lives, and go forth with questions to ponder in prayer.
Participants will have the option to join small groups for discussion for 30 minutes after the large group session.
The Myrrhbearers e-book will guide you through each day of the retreat AND the whole season of Lent, including:
a guide for making an at-home retreat

background info on the Myrrhbearers to orient you to their stories

daily Scripture readings and original prayers for the 4 days of retreat

weekly Scripture readings, reflections, and questions for journaling through Lent
This retreat is designed to fit your life. Sessions will take place in the evening but you can watch them later according to your schedule. Together we'll create time and space set apart to encounter God, even within the pull of work, home, family, and community. 
Myrrhbearers will meet you right where you are.
The retreat costs $100, which covers:
all 4 retreat sessions held on Zoom from March 11-14, 2021

the 60-page companion

Myrrhbearers

e-book with complete retreat materials AND a reflection guide for the whole season of Lent

all preparation and follow-up materials sent via email

access to recorded Zoom sessions for 30 days following the close of the retreat

optional small groups that will meet for 30 minutes following the large group session each evening
Laura Kelly Fanucci is a writer and speaker who spent over a decade working on theology of vocation at the Collegeville Institute at Saint John's University where she earned her Master of Divinity degree. Laura is an award-winning columnist for Catholic News Service and the author of books including Everyday Sacrament: The Messy Grace of Parenting and Living Your Discipleship: 7 Ways to Express Your Deepest Calling. Laura has spoken nationally at retreats and conferences on topics ranging from vocation and calling to parenting and grief. She and her husband live with their five sons in Minnesota.
What do I need to make a virtual retreat?
All you need to join the retreat is a Zoom account. Once you register for the retreat, you'll receive instructions for joining retreat sessions via Zoom.
.
The Myrrhbearers companion e-book will be sent to you as a digital download to help you prepare and plan.
.
To enter into the retreat experience, it would be helpful to have:
a Bible 

a sacred image to keep before your eyes (e.g., an icon, cross or crucifix, or artwork)

a journal 

a candle

a quiet space in your home (even a chair) free from distraction
.
The Myrrhbearers e-book is full of ideas for making a virtual retreat possible in your daily life: ways to plan ahead, suggestions for setting aside the space you need, and practical tips for at-home retreat time.
Can I give the retreat as a gift?
Absolutely! Simply enter the recipient's email address when you register, and they'll be added to the retreat list. You can offer someone you love the chance to spend time in prayer and reflection during the holy season of Lent.
Can I make the retreat with others?
Yes: if each person registers separately. The beauty of a virtual retreat is that you can gather with friends across the country (or around the world!) to pray and reflect together. 
Imagine ways you might make the retreat together—with friends, family members, or a small group:
set up your own short Zoom call after the daily session to talk further about your reflections

text each other after you've read the day's Scripture, for support and encouragement

call or FaceTime the weekend before and the weekend after the retreat, to prepare and plan next steps to continue praying together
.
You could also make the retreat together with your spouse, partner, or roommate.
.
Please note: Participants within the same household may join under one registration, but retreat sessions/links may not be shared with anyone else during or after the retreat.
What if I have a conflict during the retreat sessions? 
Life, work, and family needs may overlap with the retreat—this is natural for an at-home retreat. Don't stress if you miss a session or two during the week. We'll record each daily Zoom session so you can watch it later at your own convenience. You can stretch the retreat over several weeks if it's easier for your schedule. 
.
Retreat sessions will remain available online for 30 days following the close of the retreat.
Is financial assistance available?
Absolutely. Our goal is to keep this opportunity affordable and available to all. If registration fees pose a barrier to your participation, please inquire about a sliding scale or scholarship funds. 
.
If you are interested in donating toward scholarship funds, please email retreat@laurakellyfanucci.com. Thank you for your generosity and support.
Feedback from Retreat Participants
"This retreat was life-changing for me. From the first night, my eyes were opened to a new way of looking at things I had struggled with for years. Laura, your honesty, your insights and your humor have helped me navigate this difficult year and feel inspired about what God has in store for me next."
"Having the retreat stretched out over four days and in between daily responsibilities was a gift to me. It gave me time for reflection (both conscious and unconscious) as well as immediate connection to my daily life. In addition, I'm so grateful you added in the small group discussion. It was a piece of what made the retreat so rich for me."
"I was so surprised how intimate and 'in person' the zoom retreat was. While there would be benefits to in-person, I also loved that the virtual format reached more people and allowed for the participation of kids, etc."
"I loved this retreat. The guidebook was very helpful to me, and the option of being able to access the retreat on your own schedule and go back to repeat sessions is so helpful for those of us whose schedules might be irregular. So looking forward to the Lenten retreat!"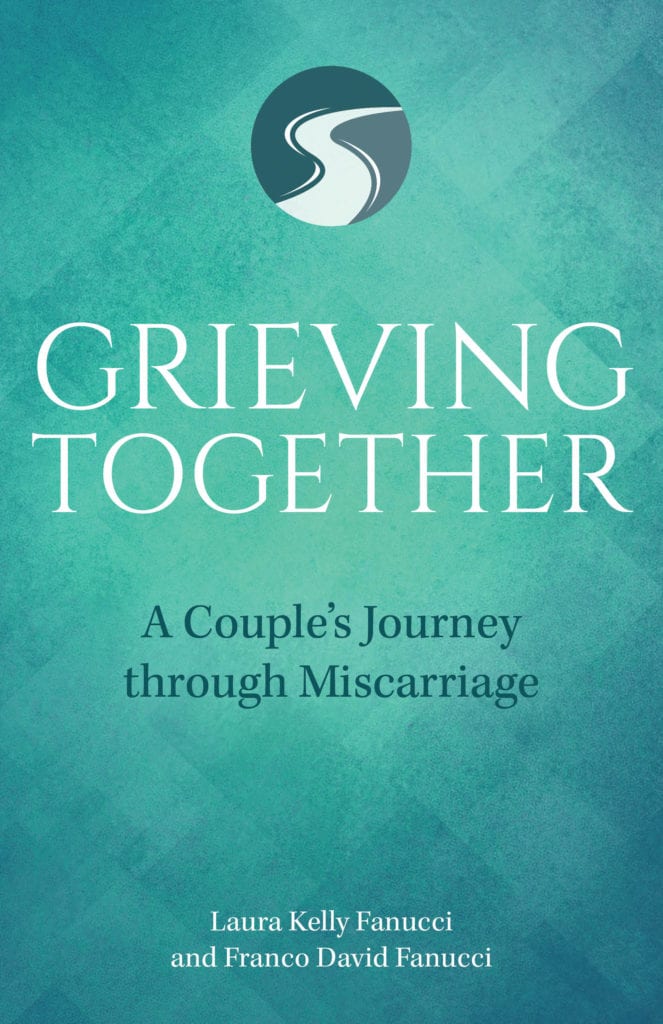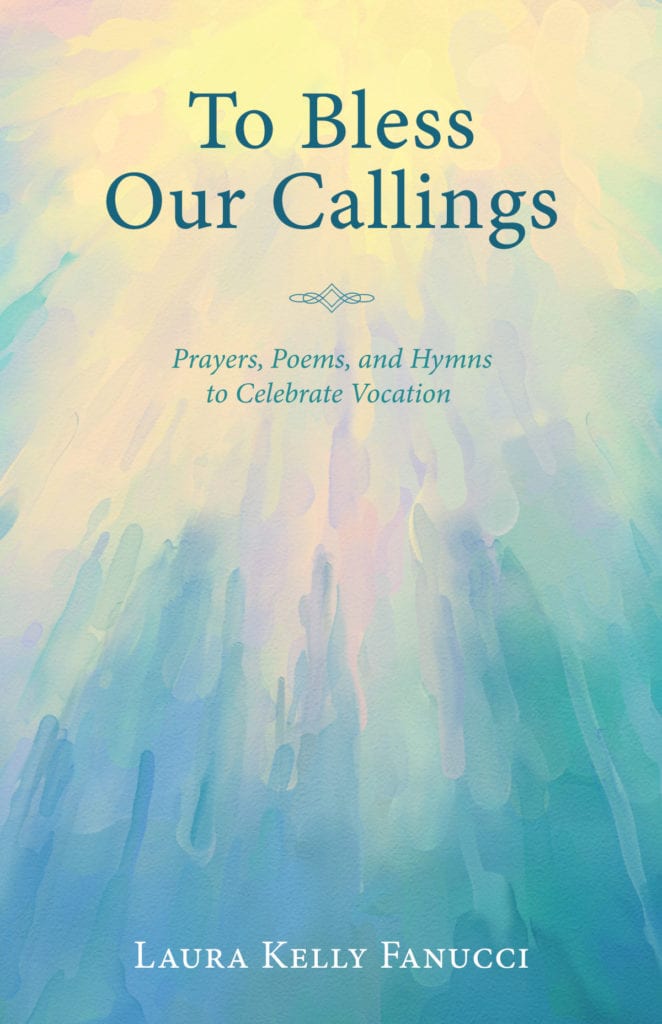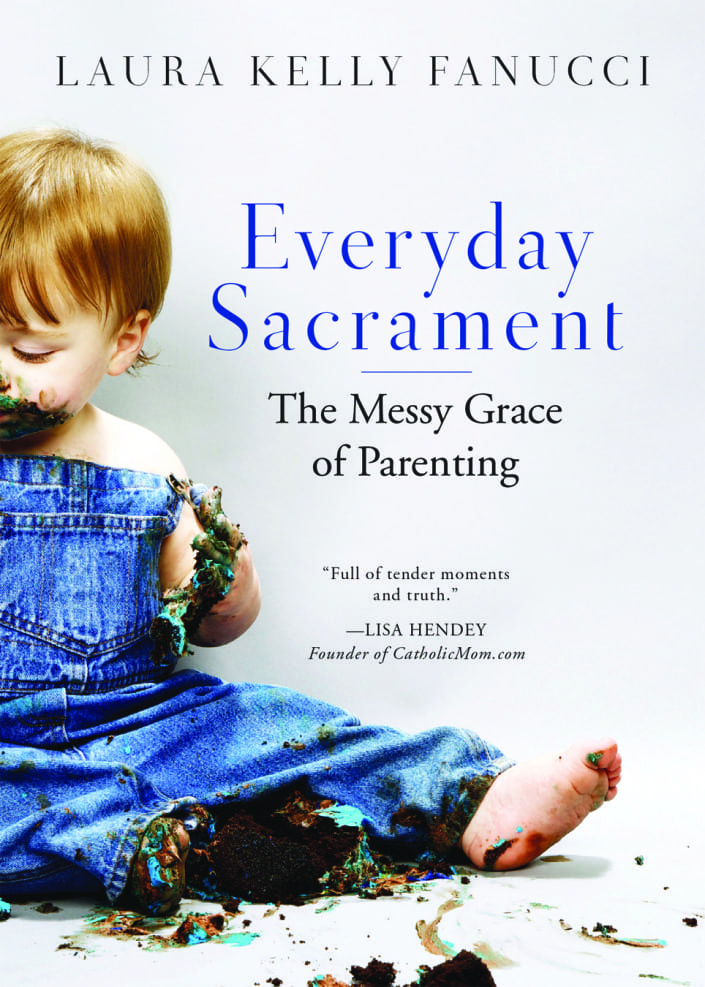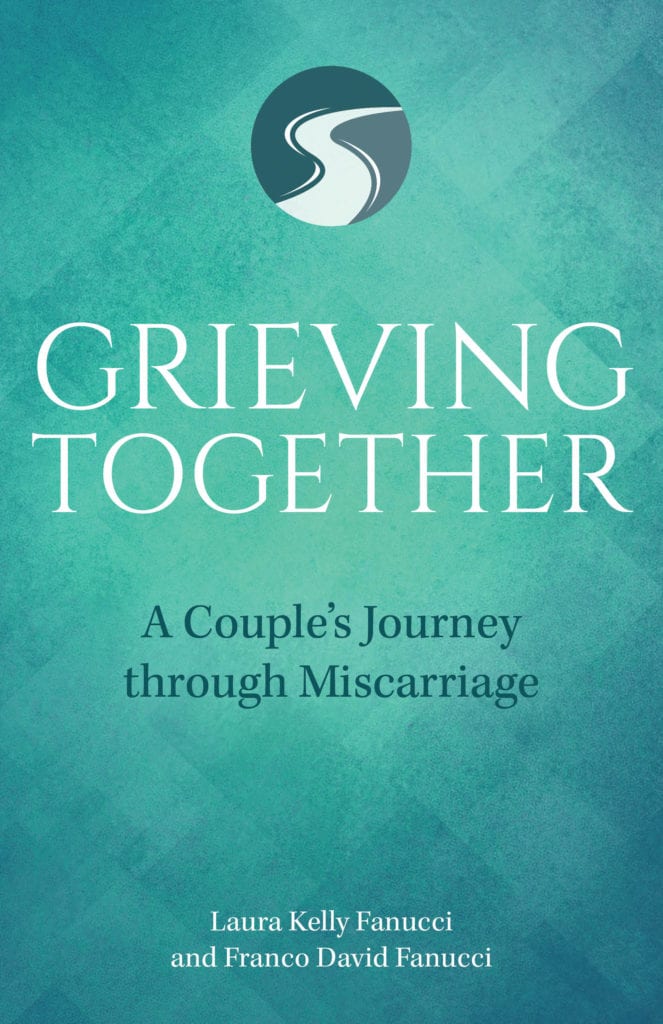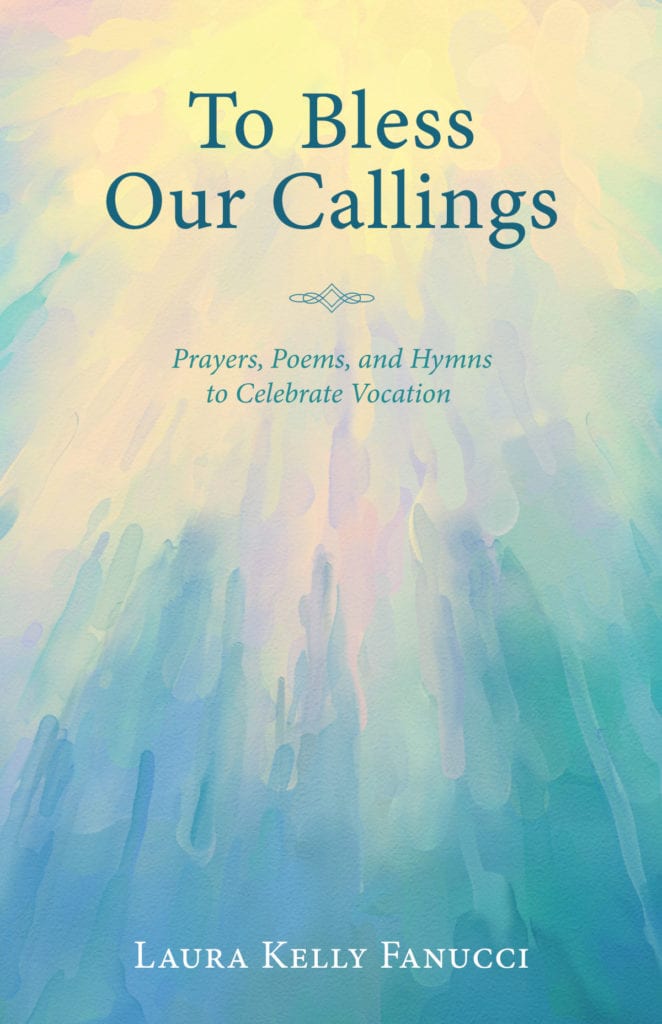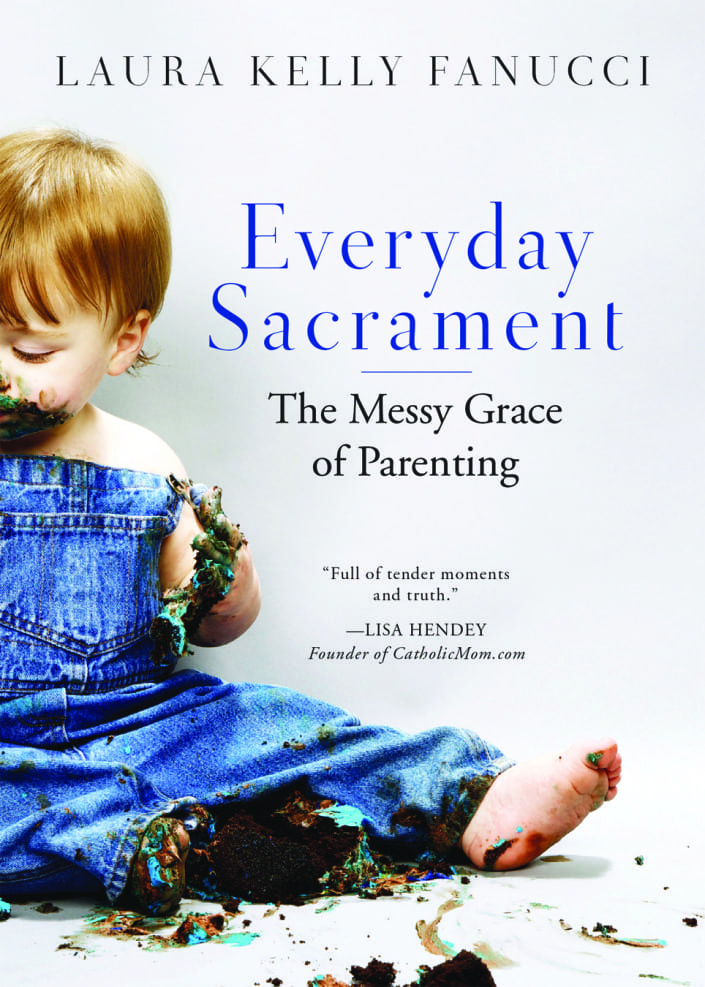 Sign up for news + updates from Laura Kelly Fanucci